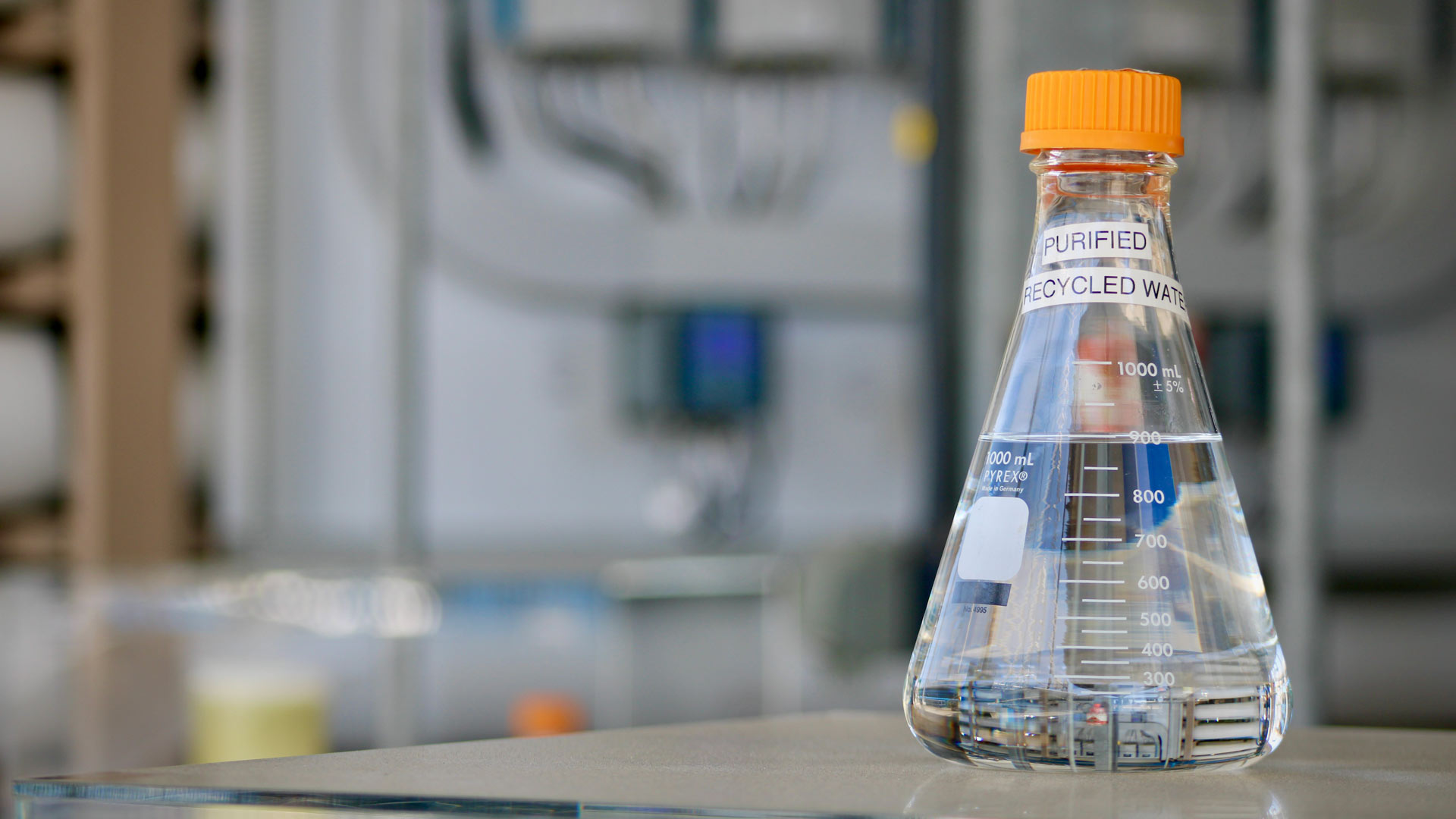 Treated wastewater, like this sample in Carson, California, could soon become a bigger part of the West's water portfolio. Cities in the drought-stricken Colorado River basin are putting big money behind project
Alex Hager, KUNC
Arizona's growing population continues to strain the state's water supply.
In response to the demand on municipal water supplies, the Arizona Department of Environmental Quality (ADEQ) is developing regulations to convert treated wastewater into purified water.
This month ADEQ launched the Advanced Water Purification Program (AWP), a comprehensive collection of water treatment methodologies designed to convert treated wastewater into purified water.
Karen Peters, director of ADEQ said the roadmap was developed by a technical advisory group of academics, engineers and water utilities and serves as a resource to help stakeholders and the public understand ADEQ's approach to AWP implementation.
Reused water has increasingly become an attractive option to maintain water security, which is why ADEQ continues to expand its water reuse programs and most recently through the development of regulations for the reuse of treated municipal water as drinking water.
Peters said the agency is in the process of writing its standards.
An informal comment period is open through Saturday, Dec. 2, and will open yet another comment period by next summer in hopes of finalizing the AWP by the end of next year.
"We do know of several communities around the state that are very interested in being the first to apply for one of our new permits once the rules are finalized," Peters said.
ADEQ's roadmap states that a permitting process will be developed in compliance with rulemaking requirements in the Arizona Administrative Procedure Act and function similarly to other agency permits such as Aquifer Protection Permits (APP).
The agency's proposed treatment will ensure that the water meets or exceeds the standards of the Safe Drinking Water Act through a risk-management approach for chemicals and pathogens.