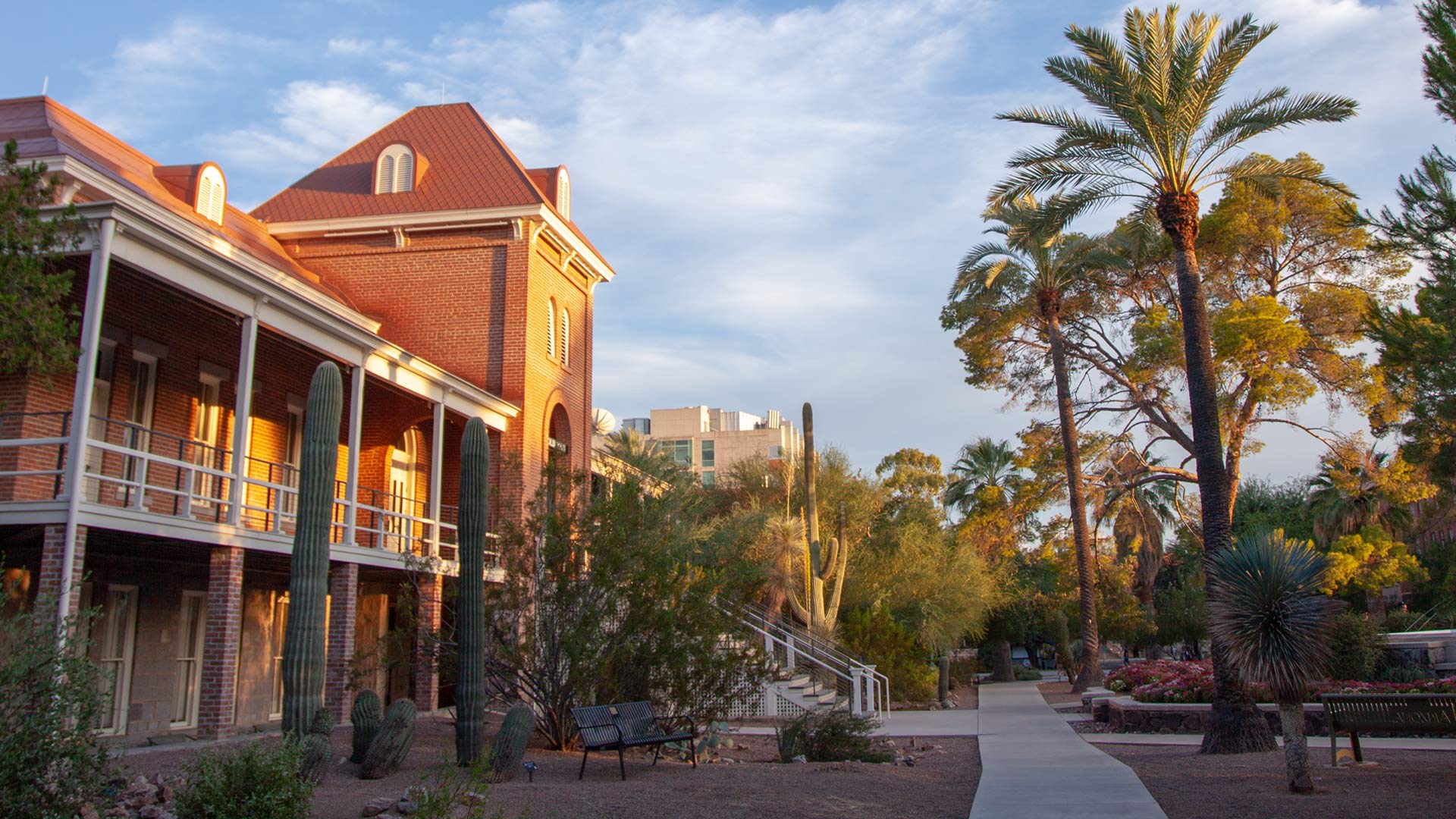 The west facade of Old Main on the campus of the University of Arizona. From August, 2019.
AC Swedbergh/AZPM
On Monday, the Ninth Circuit Court of Appeals reversed a lower court's ruling, saying that the University of Arizona can be liable under Title IX for its "deliberate indifference" to sexual harassment cases, even if the harassment takes place off campus.
Former UA student Mackenzie Brown filed suit against the university claiming that former UA Wildcats running back Orlando Bradford abused her off campus.
According to the court's opinion, the university knew that Bradford had assaulted other women during his time at UA, beginning in 2015.
"During his freshman year, he assaulted Student A multiple times and (Lida) DeGroote over 100 times," the opinion wrote. "In the summer after his freshman year and in the fall of his sophomore year, he assaulted Brown between four and ten times."
Brown filed a suit against the university saying that the school's "deliberate indifference" to Bradford's history of violence against women allowed him to abuse her. DeGroote filed a separate suit that was later settled for nearly $1.3 million, which required approval by Arizona's Joint Legislative Budget Committee because of the high cost.
"She contended that under the circumstances of this case in which the University had extensive authority over Bradford, including control over whether he could live off campus, the University had 'substantial control' over the 'context' in which he assaulted Brown," the court document said.
In the 95-page opinion, Judge William Fletcher said that a key consideration is whether the school has "disciplinary authority over the harasser in the setting where the harassment takes place," like off-campus field trips. Eight of the eleven judges sided with Brown.
"If the harassment occurs in such a setting—that is, in a 'context' over which the institution has substantial control—the institution may be held liable for deliberate indifference under Title IX even though the harassment takes place off the physical property of the institution."
The abuse happened in off-campus housing, where Bradford moved after his freshman year following approval from his coaches. According to the opinion, those officials, including the University Athletic Director, were never told about Bradford's abuse against Student A, a former UA softball player, or Lida DeGroote, another former UA student.
Fletcher writes, "it is undisputed that if university officials had told Bradford's coaches of his violent assaults on Student A and DeGroote, Bradford would have lost his football scholarship, been kicked off the football team, and likely been expelled from the University by the end of his freshman year."
In 2017, Bradford was sentenced to five years in prison after pleading guilty to two counts of felony aggravated assault and domestic violence.