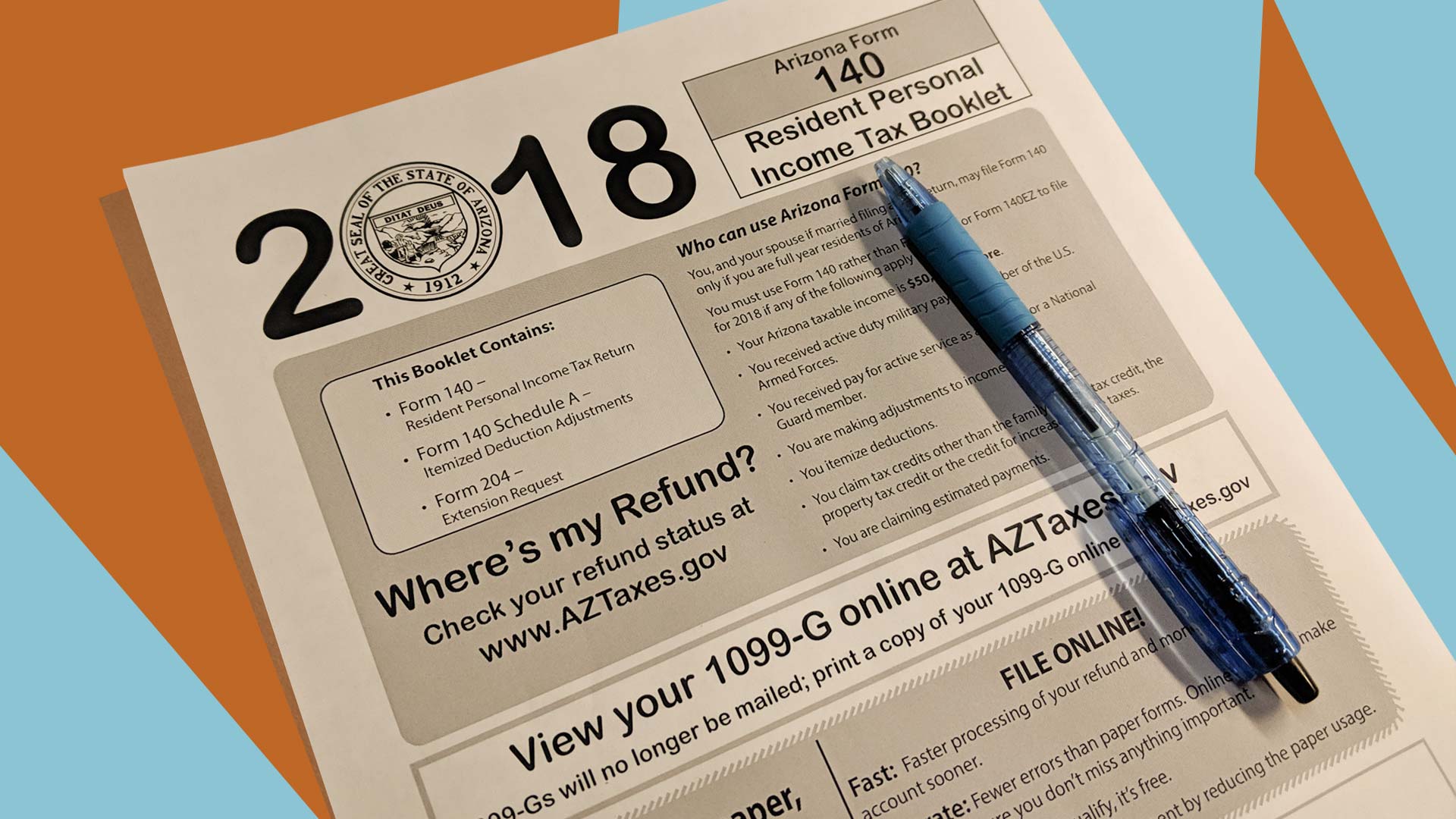 The 2018 Arizona tax booklet.
AZPM
Tax season has arrived, and some of us aren't ready — including the state of Arizona. This year you have a good excuse for not filing early.
Ken Briggs of the local United Way oversees the Volunteer Income Tax Assistance program, which helps low- and middle-income filers with their returns. They're advising people not to send in their Arizona return just yet, because the 2019 state tax code is not on the books. Briggs says many of his clients are counting on their tax refunds to help pay the bills.
"So it is a little bit distressing for us to tell them that that cannot be done right now," Briggs said.
The governor and state Legislature can't agree on how to bring state tax rates in line with the federal tax code, which was revised last year. Until they do, anyone who files early might have to send in an amended return later. Briggs' advice for taxpayers is to sit tight until the state gets its act together.