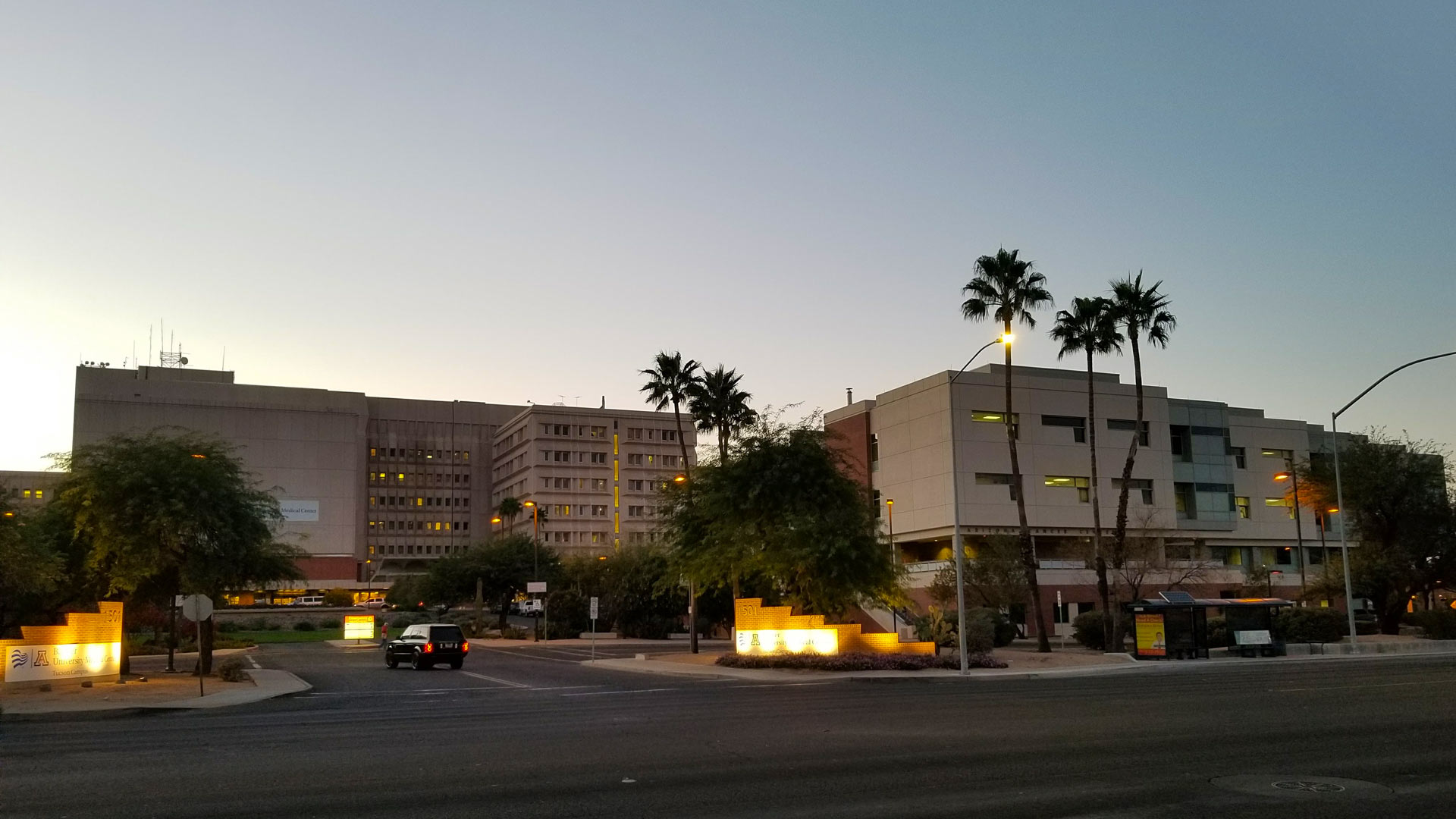 The main entrance to Banner University Medical Center.
AZPM Staff
Uninsured patients at Banner University Medical Center Tucson and Banner South now have more help registering for Medicaid and other low-income benefits.
Becky Peters, director of patient access services at Banner Health, said staff members from Integrated Health Management Services and MedData will first help patients cover their medical bills by registering them for Medicaid. After that, she said the staff will work with these patients to sign up for other services, like food stamps.
Peters said the patients will have the opportunity to sign up while they are at the hospital, but the staff can also make house calls.
"They'll go to the patients' home, assist them with the application there. They'll provide transportation for the patients to come in for appointments, to get their paperwork in. For our homeless folks, they'll go to homeless shelters — [the staff will] assist patients wherever they are," said Peters.
Uninsured patients in Tucson's Banner Health hospitals will be advised by the Integrated Health Management Services enrollment staff. Peters said IHMS staff will try and contact or work with patients for 45 days on their low-income benefits applications. If they cannot reach the patient or the paperwork is not complete, she said, the company will transfer the patient's file to the MedData advisers for the next 45 days.
"Patients that usually need Medicaid are also usually struggling financially with other things — putting food on the table, child care — any of those types of things," said Peters.
The companies will then help uninsured patients sign up for services in those areas. Peters said IHMS and MedData staff will register patients for health care benefits, like the Supplemental Nutrition Assistance Program (SNAP), and the Women, Infants and Children Program (WIC). She said they also sign qualifying patients up for tax credit programs and LiHeap, a program that helps people pay their utility bills.
Peters said these are just a few of the 18 low-income benefit programs available to uninsured patients.
"If we were able to help them get on some of these other programs, not only will it help them from their health care standpoint, but also just in their day-to-day life," said Peters.