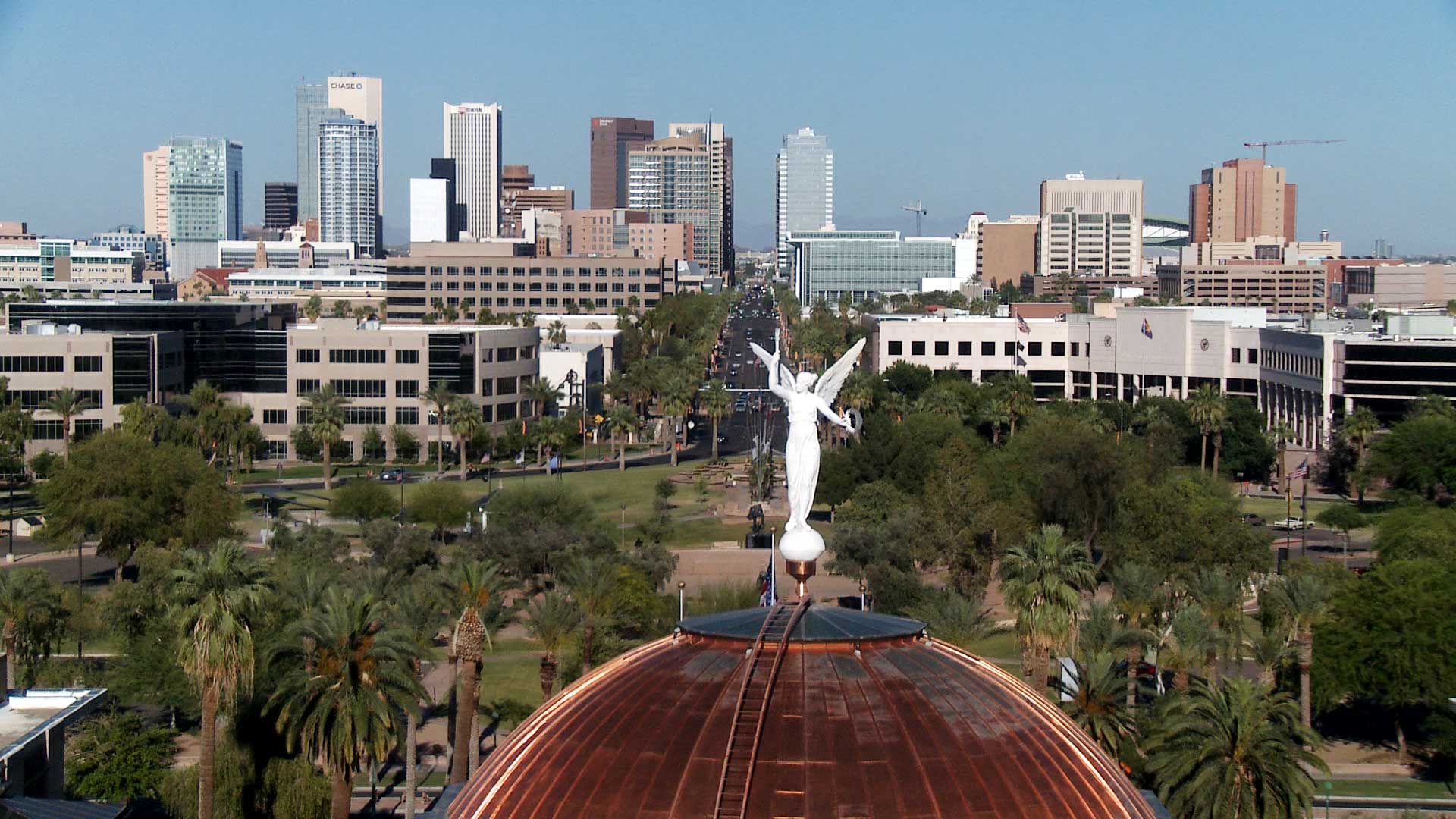 The dome of the Arizona Capitol Museum in Phoenix.
AZPM Staff
Arizona Republicans are pushing a series of large and small tax cuts as state revenues soar and money from new tax collections on out-of-state internet sales comes in higher than expected.
The biggest tax cut plans making their way through the House of Representatives were debated Wednesday. They include a $100 million-a-year property tax cut for commercial and residential properties and a proposal to cut income taxes and eliminate a vehicle license fee that would cost $161 million in the first year.
Minority Democrats are strongly opposed to most of the measures, saying schools and other state needs make it ill-advised.