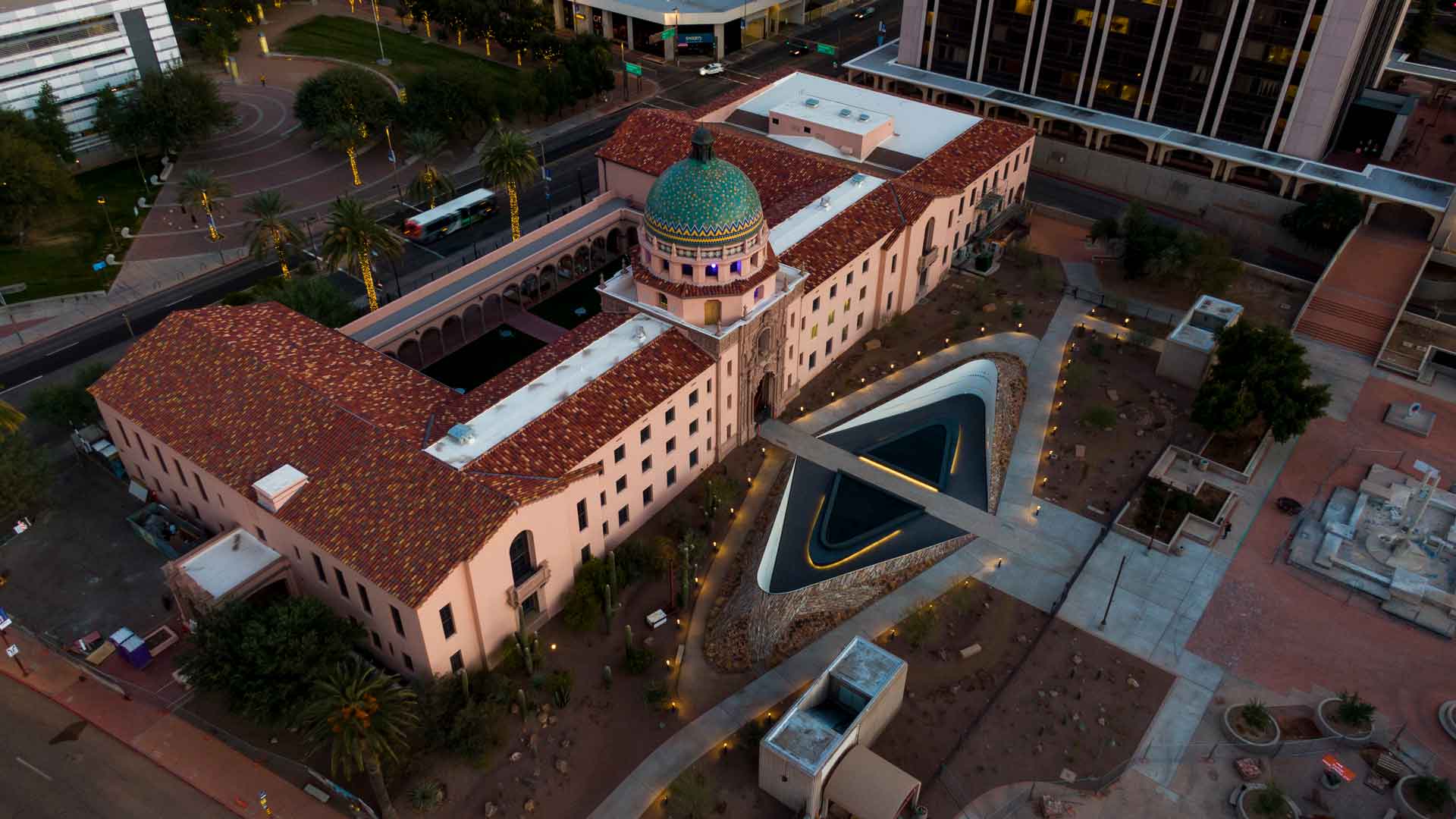 The Jan. 8 Memorial at the historic Pima County Courthouse in Tucson.
Pima County
A bell tolled 19 times, once for each person shot during the mass shooting ten years ago.
The shooting that killed six and wounded 13 others took place during a Congress on Your Corner event hosted by Rep. Gabrielle Giffords. She was one of the 13 people wounded during the attack.
The ceremony took place at the new January 8th memorial on the grounds at the historic Pima County Courthouse.

The opening of the memorial was closed to the public due to the COVID-19 pandemic, but it was streamed online. It is supposed to help represent what happened in the aftermath of the shooting.
"We call the memorial, The Embrace, which is what people here and all over the nation did with all of us that were there that day," said Ron Barber at the ceremony.
Barber, who is not President of the Jan. 8 Foundation, was wounded during the shooting while working as a staff member for Giffords. He went on to replace her in Congress.
The memorial features six gardens, one for each person killed.

It also features lanterns and symbols on the wall honoring those who were shot and first responders.
The memorial will open to the public when the COVID-19 pandemic ends.