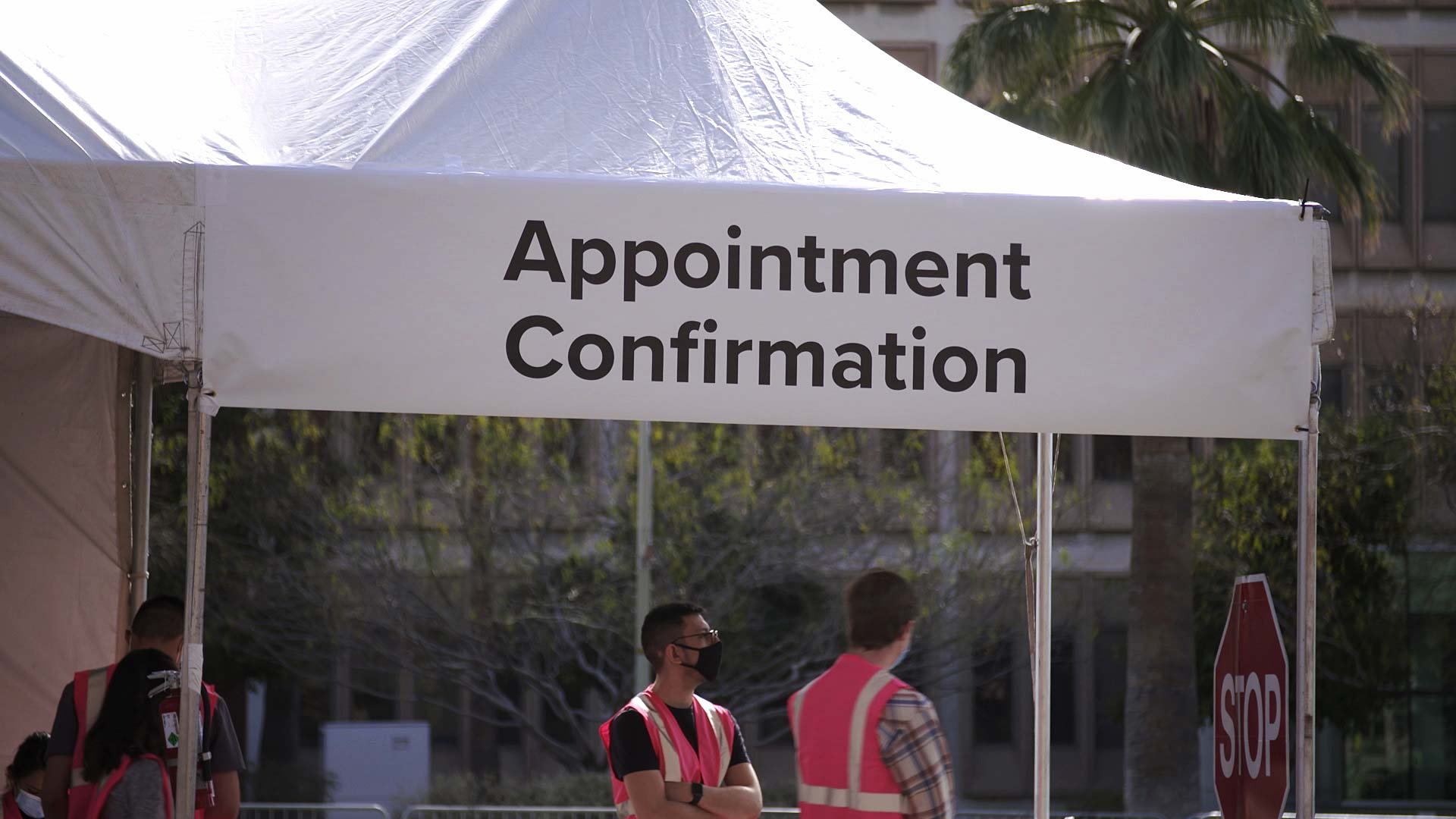 A tent at the University of Arizona where people can confirm their COVID-19 vaccine appointment. January 2021.
Gage Judd/AZPM Staff
Private businesses and local governments in Arizona would be prohibited from requiring employees to get a COVID-19 vaccine under the provisions of a bill passed Wednesday by the Senate Appropriations Committee.
The proposal, sponsored by Republican Sen. Kelly Townsend, would also prohibit businesses or local government from refusing service to anyone who is not vaccinated.
Townsend told the committee that the pandemic has forced people to give up their rights and it is time to stand up for those who don't want the vaccine.
"For those who can't or won't, does that not create a different class of society where those with the vaccine have privileges that those without do not have? That's like a caste system," Townsend said.
The bill passed on a party-line vote but not before Democratic Senator Tony Navarrete told the committee he found the Republican arguments ironic based on previous stances.
"Everyone jumped on board and said well, look, any business can deny these services because they don't believe in the LGBTQ community. And my colleagues on the other side are having the opposite argument on this particular bill," said Navarrete.
Other Democrats pointed out that forcing companies to comply could hurt businesses that work internationally because some countries could require a vaccine before entry. American Airlines, which has a major hub in Phoenix, was given as an example.
The bill still faces votes in the full House and Senate.