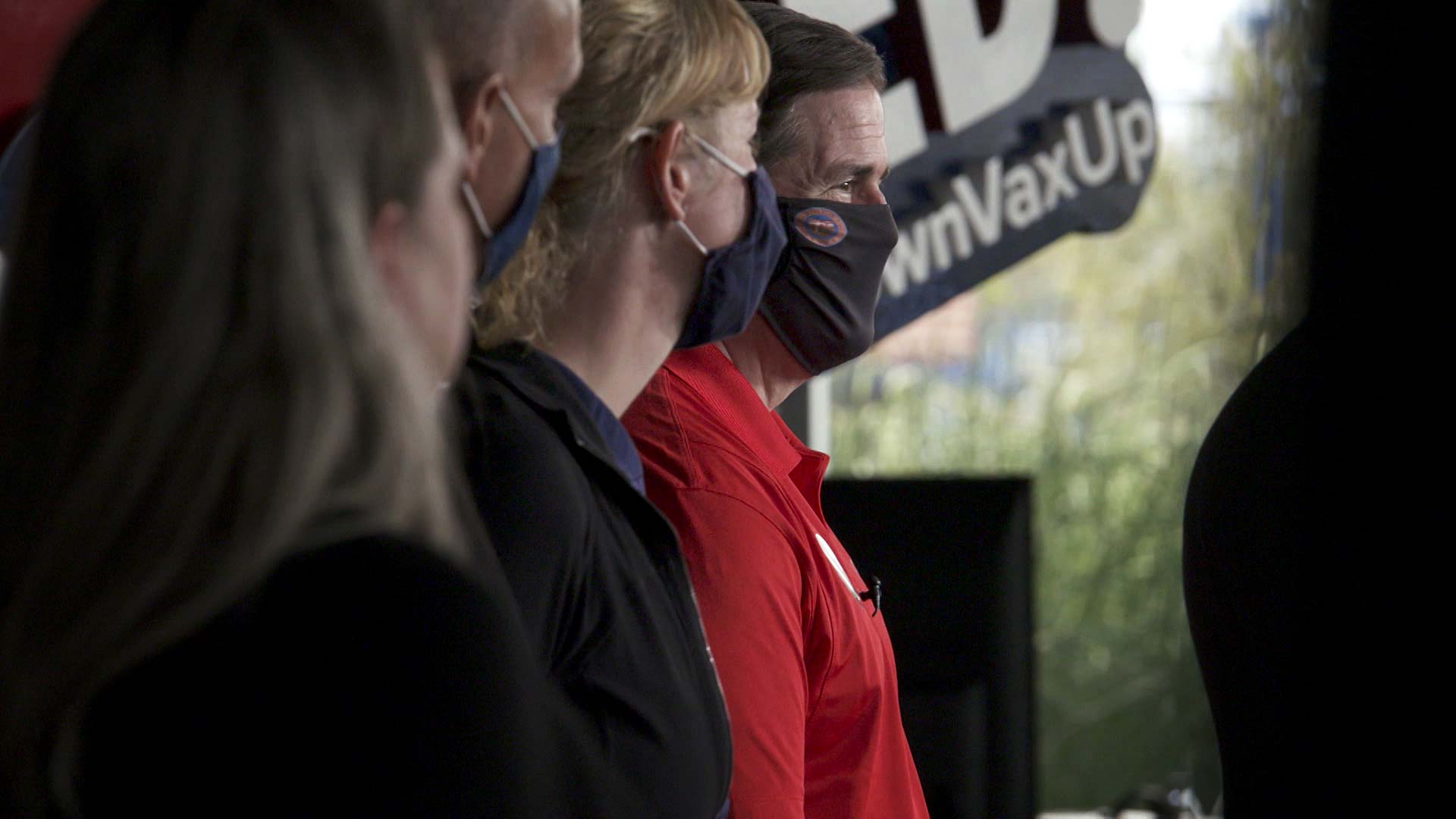 Arizona Gov. Doug Ducey at a news conference at the University of Arizona where he spoke about state pods expanding COVID-19 vaccine eligibility to residents ages 16 and up. March 24, 2021.
AZPM Staff
Governor Doug Ducey posted a letter and video on Friday morning telling Phoenix Mayor Kate Gallego that her city's decision to close parks this weekend to prevent large gatherings is a violation of his executive order.
There are some problems with the vaccination facts that Governor Ducey uses to bolster his argument.
"As of this letter, over 3.5 million Arizonans have received a first dose of the vaccine – approximately half of the population of the state – and over 30% of Arizonans are fully vaccinated, including the most vulnerable populations," wrote Ducey.
According to the Arizona Department of Health Services (ADHS), the total number of vaccines administered in Arizona, as of the morning of April 2, is 3,474,738. That number is a combination of first and second doses. ADHS reported that 2,195,229 first doses had been dispensed, as of Friday morning. That is 30% of the state's population, not half.
Ducey's claim that 30% of Arizona residents are fully vaccinated is also not correct. According to ADHS, as of Friday morning, 1,380,430 second doses had been dispensed. That is about 19% of the state's population.
Mayor Kate Gallego responded to Ducey's letter with a letter of her own posted on Twitter. She said Ducey is wrong and the city can close its parks. She also pointed out that the Phoenix City Council voted 9-0 on March 16, to close the parks.
Ducey said in his letter that closing the parks will force people inside and if park parking lots are not opened to allow for grilling, "I will assume that this action will have a direct correlation to case increases in the coming weeks."