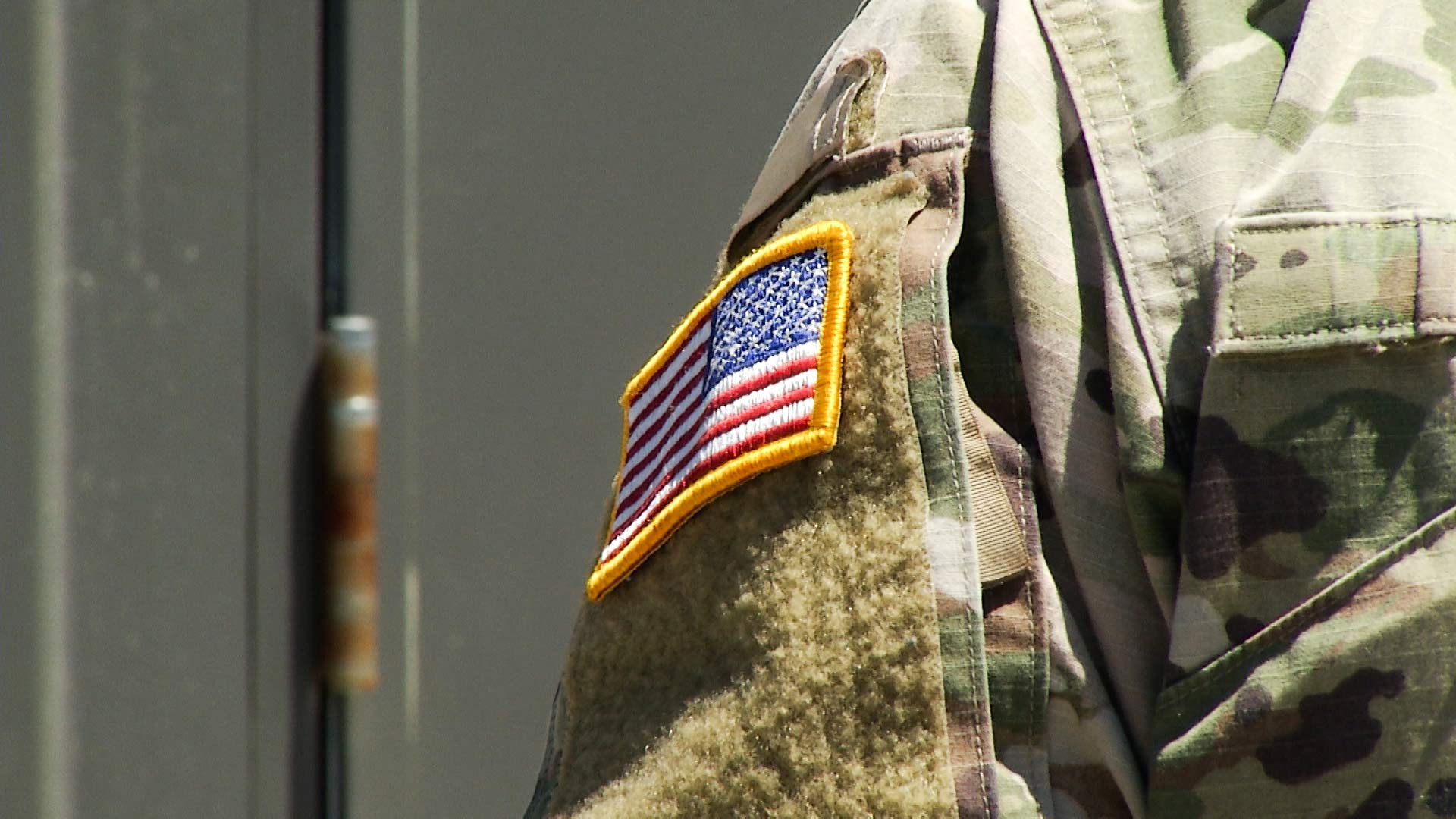 A U.S. flag on the uniform of a member of the National Guard.
AZPM
Brig. General Kerry Muelhlenbeck was appointed, Thursday, by Governor Doug Ducey to be the next Adjutant General of the Arizona National Guard and Director of the state Department of Emergency Affairs.
Muehlenbeck is the first woman to lead the Arizona National Guard.
"Don't get me wrong, the historical importance of being the first female adjutant general in Arizona is not lost on me, but I do hope that what I've done and who I am is more important than simply my sex," said Muehlenbeck.
VIEW LARGER Arizona Adjutant General Kerry Muehlenbeck.

Office of Gov. Doug Ducey
Before Muehlenbeck became the Adjutant General she was Deputy Adjutant General. In 1993 she was Assistant Staff Judge Advocate at Davis-Monthan Air Force Base. In 1997, she joined the National Guard where she served in the judge advocate's office.
Muehlenbeck said she was typical member of the National Guard, holding down a full-time job in the civilian world. She served as a deputy Pima County Attorney from 1998-2001.

She also has taught at Arizona State University, Mesa Community College, Embry-Riddle Aeronautical University, and American Military University.
Muehlenbeck takes over from Major General Michael McGuire who is retiring.
"They've been my kids for the last 8 years. Take good care of them," an emotional McGurie told Muehlenbeck.
The Arizona National Guard has 8,300 men and women in the Air Force and Army.