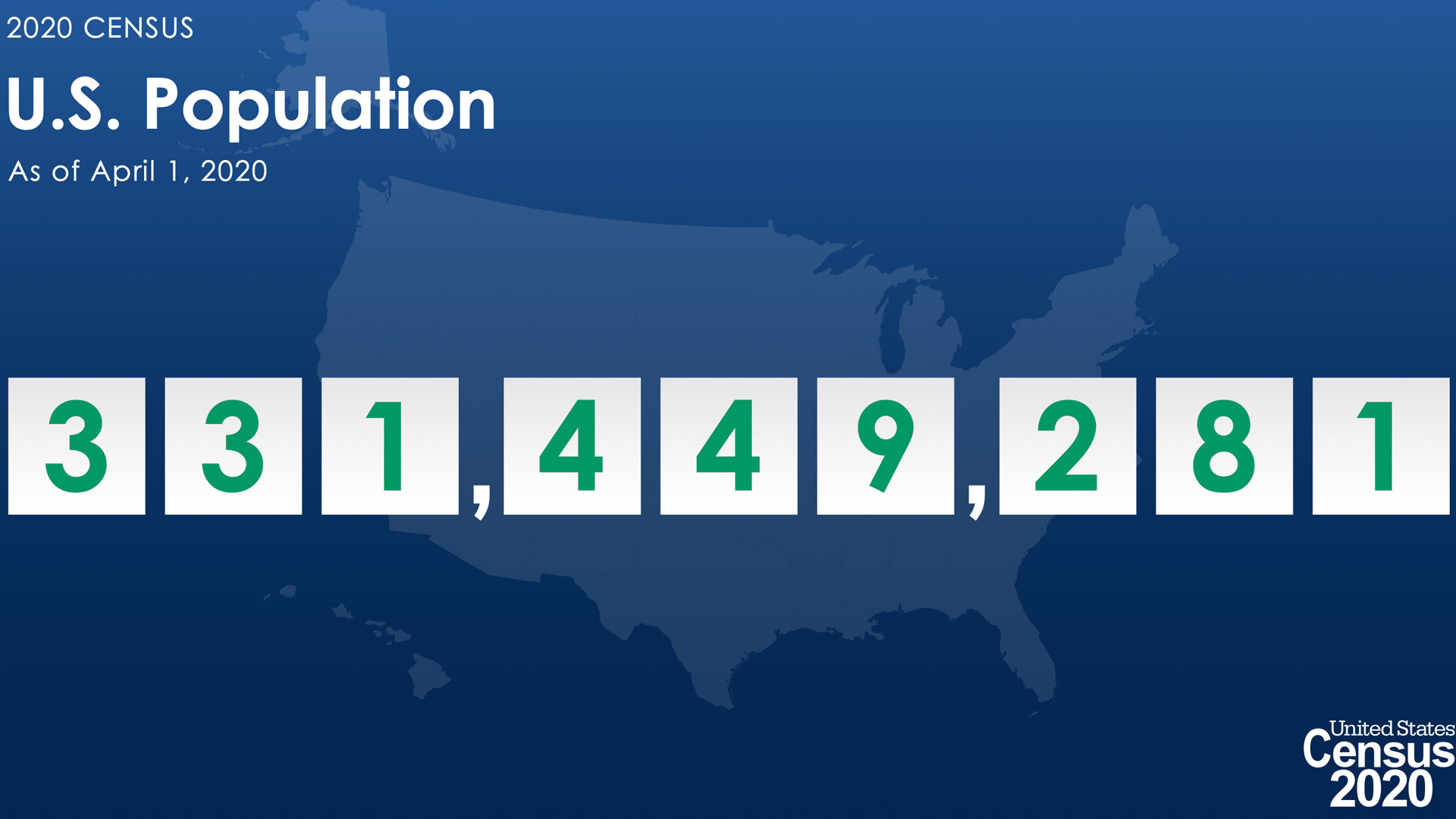 The U.S. population as of April 1, 2020, according to the U.S. Census Bureau.
U.S. Census Bureau video news conference
Arizona's population was 7,158,923 as of April 2020, according to statistics released by the U.S. Census Bureau on Monday. The number marks an 11.6% increase in the state's population since the last census in 2010.
The increase in the state's population was not enough to get the state an additional seat in the U.S. House of Representatives. The census is used to determine how many seats each state gets of the 435 available in the House.
"For Arizona, they were ranking number 440 as far as the states below the cutoff to receive one more seat," said Kristen Koslap with the Census Bureau.
The number of House seats apportioned to each state is based on a formula.
"The average population size for each House district, based on the 2020 Census, will be 761,169 people," said Ron Jarmin, acting Census Bureau Director.
Most political observers expected Arizona to pick up an additional, tenth, seat in the House.
The population numbers showed that California will lose a seat in the next Congress. New York also lost a seat. The Empire State was 89 people short of gaining an additional member of the House.
The Arizona Independent Redistricting Commission is responsible for redrawing the state's political boundaries. Even though, the members of the commission do not need to add a tenth district to the state they will still redraw the boundaries to account for changes in population.
The data they need will be made available later this year.
The overall growth rate of the country between the 2010 and 2020 Census was 7.4%. Officials with the Census Bureau said that is the slowest growth rate between the population counts since 1940 when the growth rate was 7.3%.