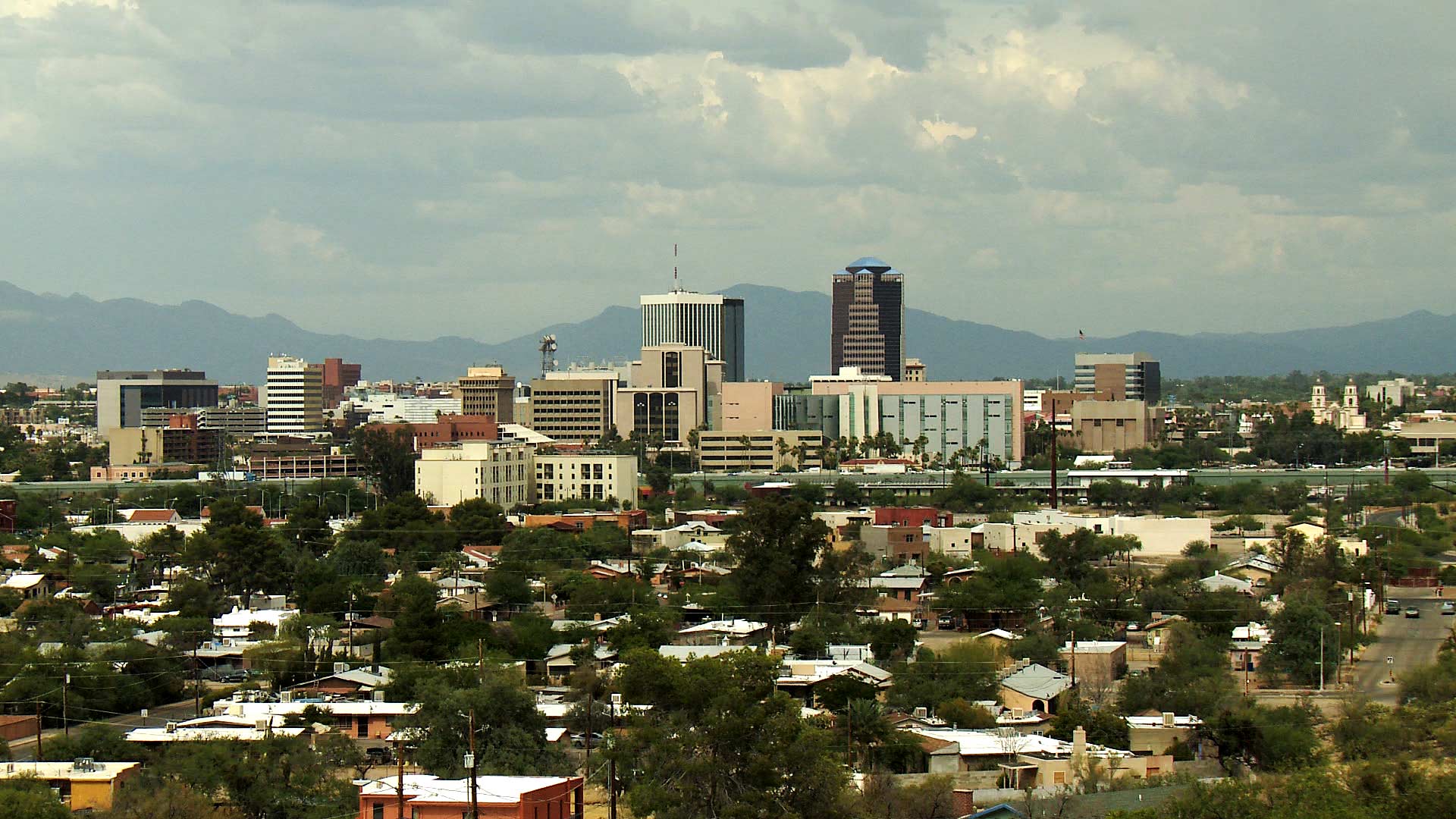 File image of the downtown Tucson skyline.
AZPM Staff
The City of Tucson will expand its "Thrive" program from "Thrive in the 05" around Miracle Mile to an entirely new part of town.
The East 29th Street corridor, which is bordered by Alvernon Way, Craycroft Road, 22nd Street and the Tucson Diversion Channel, will also see federal funds for revitalization projects.
Tucson Housing and Community Development Spokesperson Ernesto Portillo said the city chose this neighborhood because of its potential on multiple fronts.
"Due to the crime rate, due to the vulnerability, due to the existing strong institutions and organizations in the new zone," Portillo said.
Those organizations include schools, a Boys and Girls Club and the neighborhood coalition. It also already has apartments assisted by the Department of Housing and Urban Development that the city could expand.
The project will take about four years and $3 million of American Rescue Plan Act, and other federal and state funds.
The area straddles the border between Wards 4 and 6.
The Mayor and City Council approved the project by a 5-1 vote. The lone dissenting voice was Council Member Steve Kozachik, who represents Ward 6. He advocated instead for the area around Alvernon Way and Grant Road to receive the funds.
Portillo said the city is also looking for a catchy name for the new, expanded program.