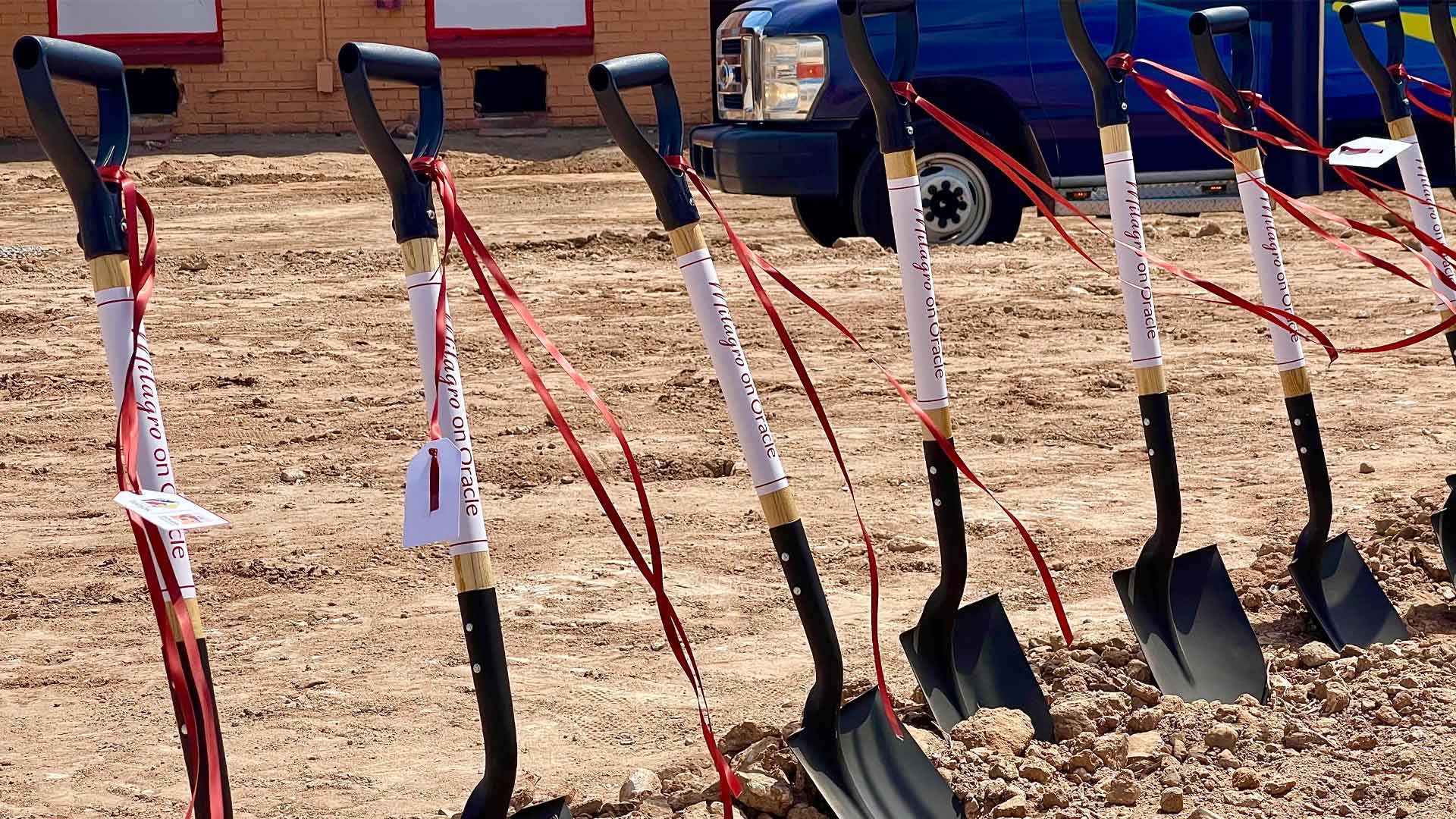 Shovels at the groundbreaking of Tucson's new Milagro On Oracle, an apartment complex aimed at low-income senior living.
Hannah Cree
The City of Tucson broke ground on a new housing project aimed at helping homeless senior citizens on Wednesday.
The new apartment building, called the Milagro on Oracle, is being built where Tucson's iconic No-tel Motel used to be.
Plans for the building were made in conjunction with Tucson's new nonprofit, El Pueblo Housing Development, and is the first Low Income Housing Tax Credit project in ten years.
The city hopes the project will address existing gaps for affordable housing for senior citizens. According to senior advocacy groups like the Pima Council on Aging, individuals aged 55 and up are some of the most affected by rising housing costs.
The event was attended by Tucson Mayor Regina Romero, Assistant City Manager Liz Morales, and the Director of the Arizona Department of Housing Joan Serviss.
19 of the 63 units will be used for what the city calls "permanent supportive housing," which is aimed at the formerly homeless community and provides mental health counseling and other services.
The building is expected to open sometime in 2025.