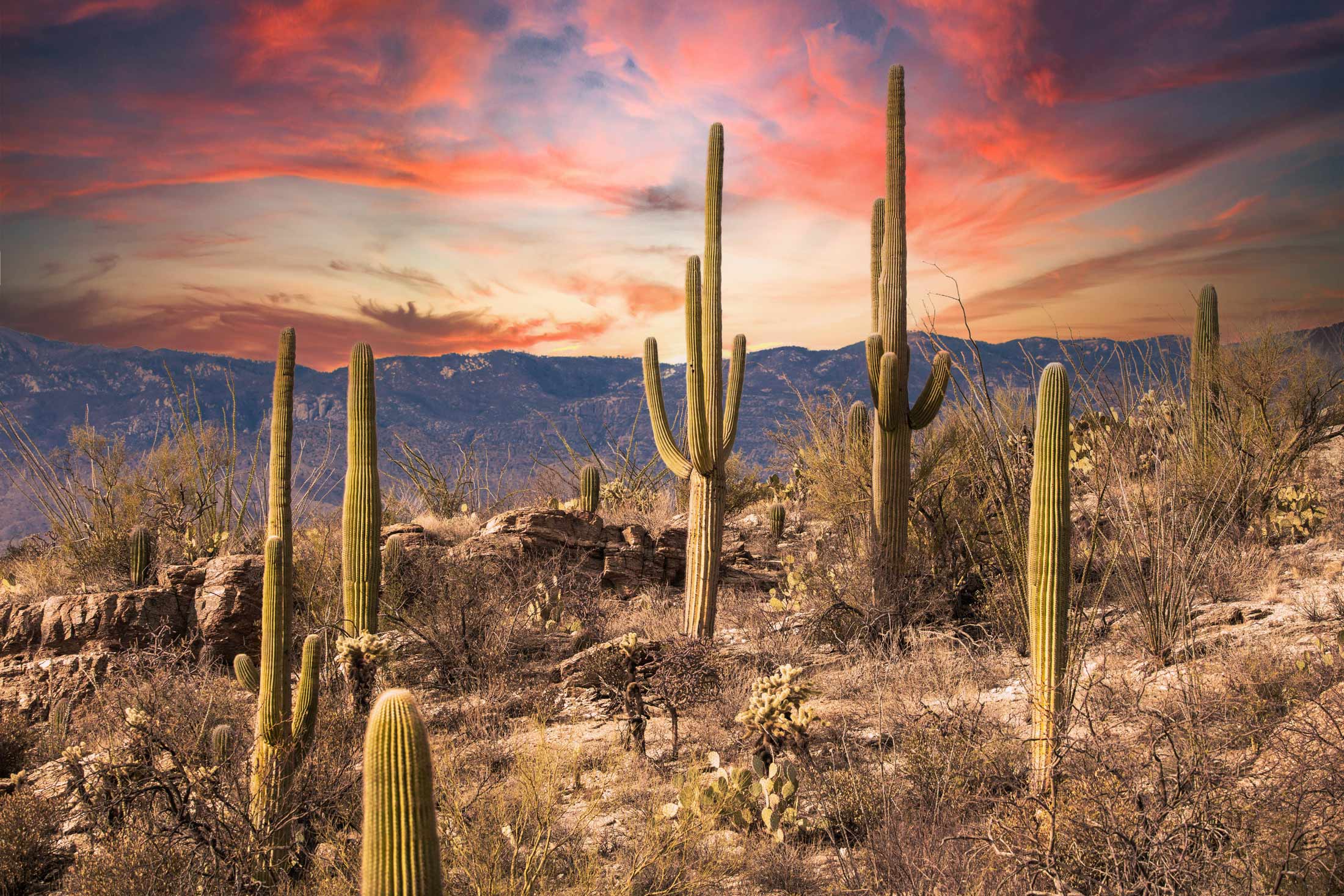 A pink sunset lights the sky behind Saguaro National Park east.
Chance Agrella
Saguaro National Park has captivated stargazers for nearly 30 years.
Which is why it has earned recognition from the International DarkSky Association (IDA) as an Urban Night Sky Place.
The certification acknowledges sites near large urban areas that demonstrate a commitment to the preservation of dark night skies.
The southwestern national park is the second unit within the National Park Service (NPS) to achieve the certification, joining the ranks of Timpanogos Cave National Monument in northern Utah.
It also marks the ninth location worldwide to receive this accreditation.
IDA, which is headquartered in Tucson, fights to protect dark skies against urban light pollution and advocates for effective lighting policies to safeguard dark environments for both humans and wildlife.
The organization has extended its designation to 12 parks in Arizona.
Saguaro National Park encompasses over 94,000 acres of the Sonoran Desert and protects more than 70,000 acres of federally-designated wilderness to the east and west of Tucson and offers public night sky programs year-round.